VOUVES LOGISTICS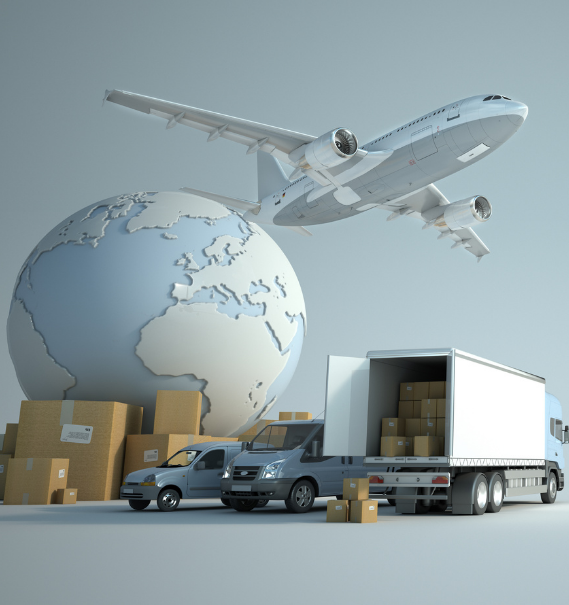 GREAT EXPERIENCE IN LOGISTICS
Logistics Solutions
Vouves Logistics carries out its service activities by identifying customer demands and needs, blending past experiences and new generation transportation conditions, with reasonable prices and the service quality adapted to the present.
Our Istanbul-based organization mainly provides services in road transport and provides support to the Turkish economy and its stakeholders' search for solutions in line with quality standards.
Vouves Logistics, maintaining its sectoral excitement, is expanding the geographical area where it provides services for sustainability with its experiences and aims to make its name known in every route of our globalized world.
We are happy to be able to reach our solution partners without compromising our deadlines and quality level with our reliable and customer-oriented agency network we provide in European countries and the storage service we receive in all regions
The feeling of trust from our customers, agency network and employees encourages us against all difficulties that we may encounter.
Our Policy
Our orientation is to progress on the basis of the satisfaction and needs of our stakeholders against the ever-changing and developing logistics conditions, to reach every route in this regard and to be one of the leading companies preferred in every route. In this regard, Our main principles are to maintain a reliable and solution-oriented approach, To be an organization that has environment awareness and uses resources effectively, To maintain the awareness that our employees are the greatest value by supporting their training and development, To give direction to our purchasing policies based on stakeholder demands, Developing the necessary technological infrastructure to accelerate solutions To provide the fastest and highest quality service to our business partners in line with international quality standards.
Free Consulting
Would you like the service ?
We Are Always Ready To Help